Best TMT Bars in India for house construction. They are the most recent reinforcement steel generation with higher tensile strength and elongation, making them more resistant to natural disasters. They are graded as Fe415, Fe500, Fe500D, and Fe550. Higher grades are also available.
Because of their excellent thermal stability, they are fire-resistant. They are corrosion and moisture-resistant and are suitable for use in plumbing parts.
Tmt bars come in different varitations 8mm, 10mm, 12mm, 16mm, 20mm, 25mm,28mm, 32mm,36mm.
8mm-10mm- Used as a load-bearing element in slab dwellings and slabs, and stair-ups.
12mm-25mm- Used in beams and columns to strengthen them against external forces.
32mm-36mm – Used to construct large-scale constructions like dams and bridges.
Here are the 9 Best TMT bars In India
TATA Tiscon 550 SD
The Super Ductile Tata Tiscon 550SD is here to complete the transformation! It is India's first GreenPro-certified rebar and is made with industry-leading technology. Its 550 Super Ductile TMT Steel Bars are manufactured of pure ore and steel, making them ideal for earthquake-prone areas. Tata Tiscon 550 SD has more strength, flexibility, eco-friendly, and assurance.
JSW Neosteel Fe 550D
Jsw Neosteel Fe 550D is also one of the top TMT bars in India. Because of their high percentage elongation, super-premium high strength, and high ductility, TMT rebars are commonly utilized in building conventional residential and commercial structures, infrastructure projects, and earthquake-prone areas.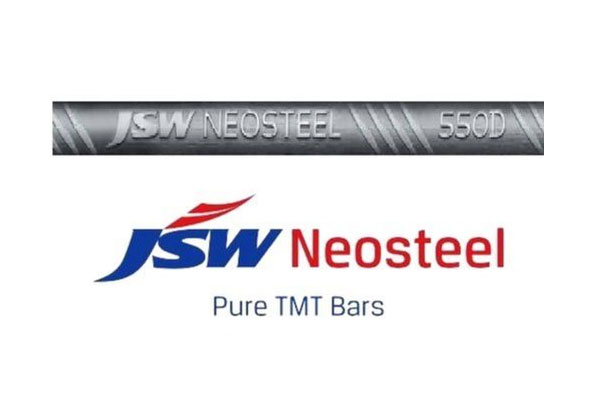 Jindal Panther Fe 550D TMT
The TMT bar is manufactured using the latest high-yield quenching and self-tempering technology. This TMT rebar contains a fine-grained, soft ferrite and pearlite core and reasonable ductility and strength. These characteristics make the Jindal panther FE 550D TMT bar perfect for high rises, dams, brides, individual dwellings, and important constructions that demand high yield strength without sacrificing elongation.
Kamdhenu Nxt
Kamdhenu Nxt is a next-generation steel interlock TMT bar. The double-angle rib pattern of this TMT allows for good interlock bonding with concrete paste. This TMT bar is resistant to heat, earthquakes, and corrosion.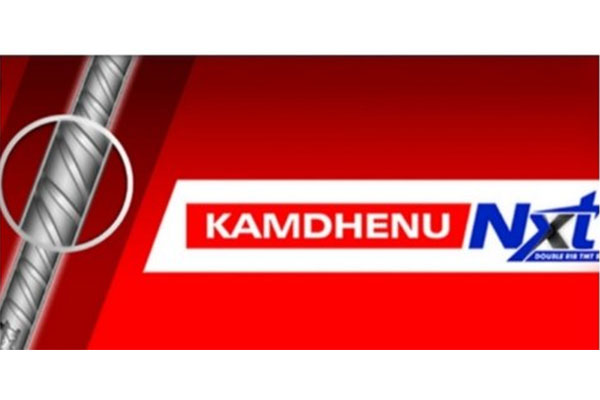 SRMB 500+ SR
Another leading TMT bar producer with increased strength and elongation. Its improved elasticity provides excellent bendability, and its low carbon equivalent content provides excellent weldability.
SAIL TMT HCR
Sail TMT HCR is one of India's top ten TMT bars. Sail TMT HCR rebar is ideal for RCC buildings in corrosion-prone and earthquake-prone areas. It offers good bendability, weldability, and fatigue resistance.
Essar TMT Bars
Essar TMT Bars have better strength and reduce the steel used in construction, saving money. These are adjusted to achieve a high stress-to-ductility ratio, allowing them to absorb large in-elastic strain energy. As a result, they are earthquake-resistant.
Vizag TMT Bars
Also, Vizag TMT 550d steel bar is among India's top 9 TMT bars. It is a high-quality TMT steel bar with a lower level of impurity. Vizag TMT 500D rebars are uniformly ribbed. They are thought in structure and guarantee the client a longer maintainability period.
Shyam TMT Rebars Fe 500D
Shyaam TMT rebars provide high strength for essential applications. They are suited for use in heavy-load RCC constructions such as flyovers, dams, bridges, and other essential structures that demand a high yield without sacrificing ductility. Its inherent advantages include consistent quality and uniform grades, dimensions, and tolerances. It also has more excellent stability, rates for increased durability, and is simple to deal with.
With thorough market research, we have listed the best TMT bars in India. All of these TMT bars feature anti-corrosion and earthquake resistance. For their construction projects, people can select these top tmt brands based on their own preferences. Check the current steel price today before making a purchase.

If you find this post on Best TMT Bars in India informative, follow us on Instagram and Facebook for interesting construction tips