We all know that good lighting improves our appearance, but a well-lit room also improves our mood. Good lighting has the power to completely transform any space and its ambiance, which is why it's vital to consider the various types of light fixtures and the functions they serve. A light fixture, light fitting, or luminaire is an electrical device that contains an electric lamp that emits light. A fixture body contains one or more lamps found in every light fixture. The bulbs may be in sockets for easy replacement, or hard-wired in place in the case of some LED fixtures. Let's discuss the different types light fixtures for home interiors.
Types of Light Fixtures
Recessed Lighting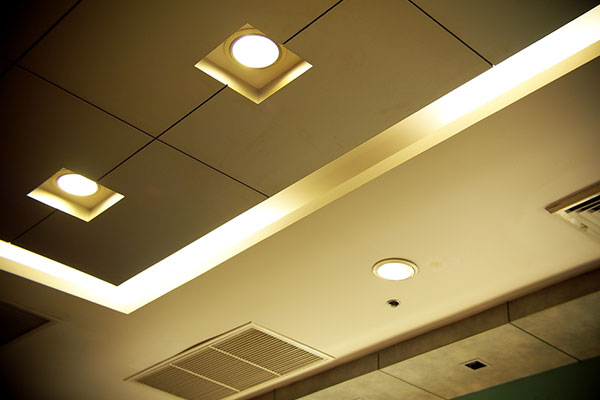 Recessed lighting is built into a ceiling, wall, or other surfaces. It fits perfectly with most home designs without drawing attention to itself or taking up valuable floor, table, or wall space. Recessed lighting uses a variety of beam angles and spreads to create a variety of lighting effects.

LEDs may be the best choice for recessed lighting bulbs. They're cool, efficient bulbs that last for a long time. There are even retrofit modules available that allow you to use LED bulbs in existing recessed lighting fixtures. 
Track Lighting & Monorail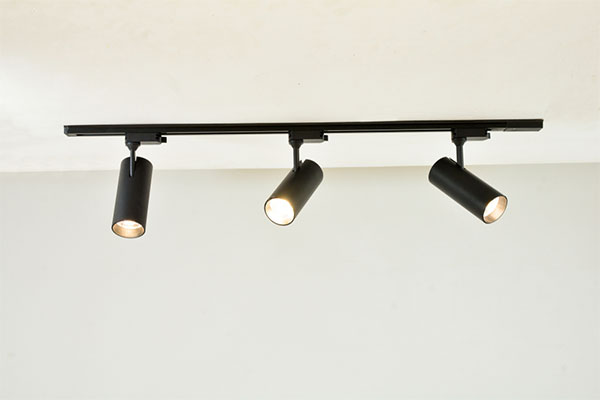 Track lights can be utilized to light up a gloomy hallway, an office, or a pleasant living room, as well as to highlight stunning artwork and family photos. Track lighting has no defined function or location, it's an easy choice for any area in your house, with so many possibilities.

Monorail is a versatile and dynamic ceiling-mounted lighting solution that allows both adjustable track heads and decorative pendants, making it one of the most flexible solutions. The hand-bendable rail can be formed in a variety of linear or curved shapes for both functional and aesthetic appeal.
Linear LED Lights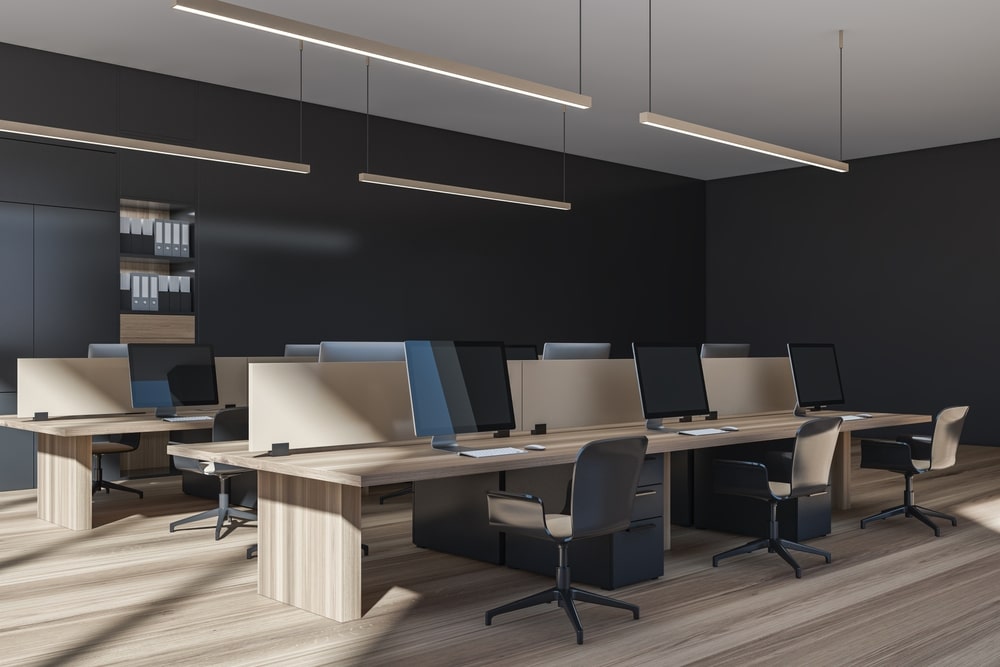 The use of several Light-emitting diodes bundled together in a long, narrow housing to create a strip of light is known as LED Linear Lighting. This single innovation changed the way we light rooms forever.

For dark or task lighting, the low-profile strips can be fitted directly into ceiling coves, cabinets, or built-in bookcases. But don't limit yourself to little spaces, they may also be used to create eye-catching light lines in the ceiling or walls.
Chandeliers Lights
A chandelier is a light fixture with multiple luminous elements that hangs from the ceiling. It is one of the best types of light fixtures that comes in a variety of styles, each ideal for a different context and lighting requirement.
They usually have more than three bulb holders and are very bright. Chandeliers are fantastic mood-defining statement pieces in addition to providing lighting effects.
Pendant Lights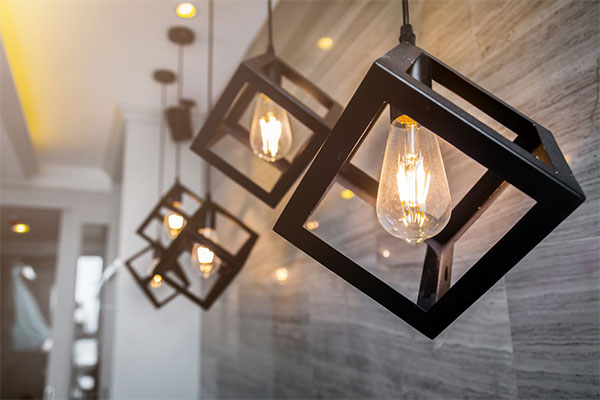 A pendant light is any light fixture with a single luminous unit in the center that hangs from the ceiling on a chain, cord, rod, or other suspension devices. Pendants are often smaller and less formal than chandeliers, and they are frequently hung side by side. When making a decision, take into account the size, suspension method, and bulb quantity.
Sconce Lights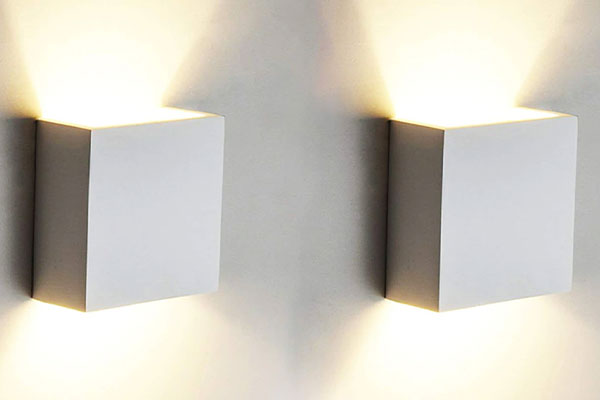 Sconce comes from the Old French esconse, which means "lantern or hiding place." By definition, a sconce is a wall-mounted lighting fixture that relies on the wall for support.

They are commonly found in corridors, living rooms, dining rooms, and bathrooms, but may be used in almost any place. When mounted over or on each side of a mirror in the bathroom, sconces can provide great illumination.
Ceiling Lights
Ceiling lights, often called flush mount lights, are decorative lighting fixtures that are connected to the ceiling directly. Flush mount ceiling lights are "flush" against the ceiling and are attached directly to it. Semi-flush ceiling lights dangle from the ceiling but are closer to it than pendant or chandelier lighting.
Ceiling lights come in a wide variety of designs. Some chandeliers can be hung directly on the ceiling, they are referred to as ceiling chandeliers, but they are also classified as ceiling lights.
Floor & Table Lamps
Floor and table lamps are self-contained, portable light devices that offer ambient lighting in specific areas. Some lamps include shades to filter light, while others are specifically designed to light a small area. Lamps with combined LED and incandescent bulbs are available in a variety of styles, from conventional to ultra-modern.
Outdoor Lighting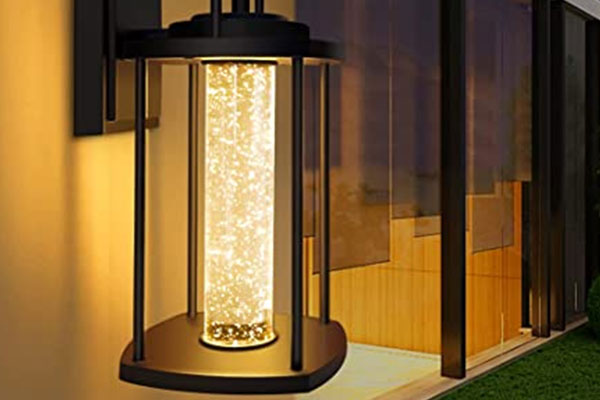 Outdoor lighting gives visitors a warm welcome while also providing useful illumination for security and outdoor activities.

For a variety of reasons, LEDs are the perfect option in all types of light fixtures for outdoor lighting. Residential landscape lighting nowadays is usually small-scale, low-voltage, and LED. Line-voltage decorative sconces, pendants, and post lights are available in a range of styles and sizes.
These are the different types of light fixtures to choose from for brighter lighting that grabs anyone's eye. You can also follow us on social media to get more interesting home and construction tips. Facebook | Instagram | LinkedIn | Twitter

Check This Out: Types of Elegant Windows For Houses Used by Builders [The Best Window Designs 2021]