Pipe fittings, such as elbows and tees, are plumbing components that help change the direction of water flow. Reducers and reducing tees are used to change the size of the pipe in plumbing. To stop the flow of water at the plumbing lines' dead ends, such as couplings and caps.
In plumbing systems, numerous types of pipe fittings are available for various purposes and functions.
Multiple pipes of the same or various diameters are connected using a pipe fitting in a plumbing system, to regulate or measure flow, and to unite multiple pipes of the same or different sizes. Copper, iron, brass, PVC, and other materials are used to make them.
Pipe fittings, also known as pipe connectors, are used to join two pipes in a plumbing system so that the run can be extended or the flow direction can be changed. These are utilized to merge, divert, or reduce the flow of water supply and are available in different sizes to fit the pipe they will join.
The size of pipe fittings is critical, and there are sizing guidelines to follow. While most fittings have the same size apertures on both ends, some are designed with different-sized openings to serve as a transition between pipe sizes.
What are the Different Types of Plumbing Fittings?
Knowing which plumbing fitting goes where might be difficult for the typical homeowner. There are numerous varieties, sizes, and materials to think about. Depending on the work, you may require one or more.
You've come to the right place if you require additional assistance. We'll go over 11 of the most popular different types of plumbing fittings with you.
Elbow:
Elbows are used to switch the flow direction between two pipes. Angles of 22.5o, 45o, and 90o are common for elbows. If the pipes are the same diameter, normal elbows are used; otherwise, reducer elbows are needed. Elbows are created from a variety of materials. We can fix them if they have female threads.
Reducer: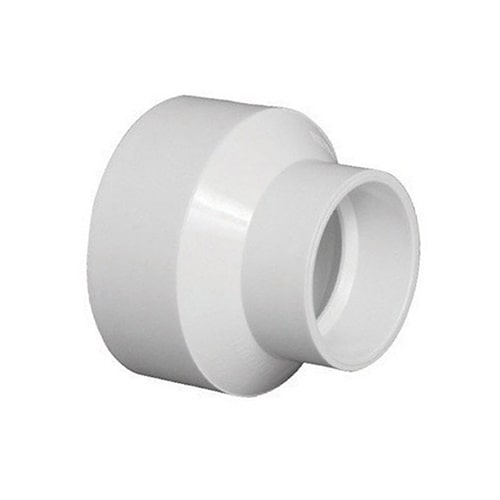 Reducers are pipe fitting components that reduce the size of the pipe to reduce the flow size from larger to smaller.
Tee Type:
A T-shaped component of a plumbing system is a Tee type fitting. It has two outlets and one input, with the outlets angled at 90 degrees to the mainline connection (inlet). It can also be used to combine two outlets into one.
Cross Type:
Four openings in four directions are found in cross-type fittings. When four pipes come together at a spot, they are connected. Because they are in the middle of four connecting sites, these fittings put extra stress on the pipe when the temperature varies. Fire sprinkler systems frequently use cross fittings.
Coupling:
To join pipes of the same diameter, a coupling is utilized. Couplings are also important if the pipe breaks or if there is a leak. There are two types of couplings accessible in general. Two types of couplings are Slip coupling and compression coupling. There are two types of couplings: slip coupling and compression coupling. Unless glue is used, a compression coupling connects two pipes and prevents leakage by utilizing gaskets or rubber seals on both sides.
Unions: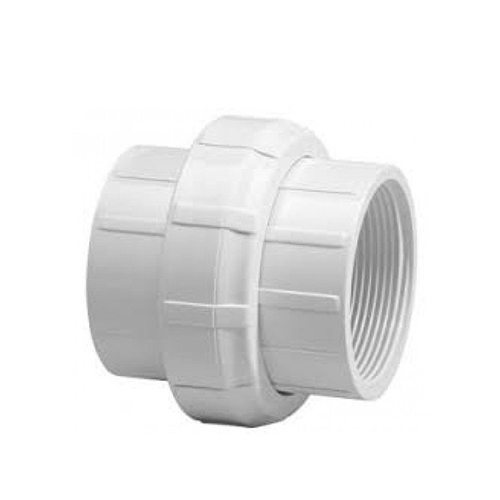 The function of a union is comparable to that of a coupling. However, whereas the coupling cannot be withdrawn after it has been fixed, the union can be removed at any time. Nut, male, and female ending threads make up unions. As a result, this is also beneficial for pipe maintenance.
Adaptors: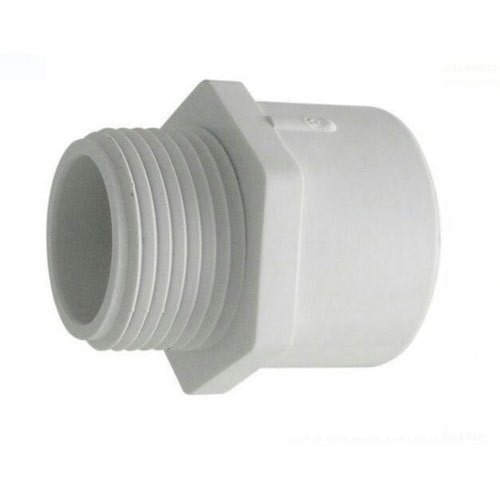 If the pipes do not have special or plain ends, adaptors thread them either male or female, depending on the situation. Copper and PVC pipes are commonly used with adapters.
Olet: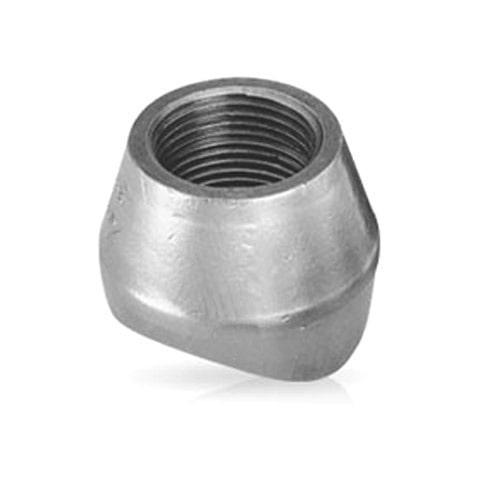 When typical sizes of fittings are insufficient to meet our needs, we use olets. Olets are utilized when the input pipe size is bigger than the outlet pipe size in t-sections.
Plug:
During inspections and repairs, a plug is a plumbing component that is typically used to shut pipe openings. Male threads are usually seen in plugs.
Cap:
Caps are a type of pipe fitting that functions in the same manner as plugs, with the exception that plugs have male threads and caps have female threads that screw onto the male thread of the pipe. Rubber, copper, steel, and plastic are among the materials used to make these.
Valve:
Valves are plumbing system components that are used to stop or regulate the flow of fluid in its passage. Depending on the use, many types of valves are available.
Different Types of Plumbing Fittings Material List:
Valves are plumbing system components that are used to stop or regulate the flow of fluid in its passage. Depending on the use, many types of valves are available.
● Tee, Wye, Cross, and Elbow Fittings
● Coupling, Adapter, Bushing, and Union Fittings
● Trap and Flange Fittings
● Cap, Plug, and Nipple Fittings
● Connection Methods
● Push to connect fittings
● Threaded fittings
● Sweat fittings
● Slip fittings
● Compression fittings
● Flare fittings
● Crimp fittings
● Clamp fittings
Plumbing fittings are available in the same materials as their pipe counterparts, such as CPVC, brass, or galvanized. Fittings made of PVC should be used with PVC pipe, and copper fittings should be used with copper pipe, and so on.
PEX fittings are available in metal or plastic and are used with PEX pipes.
Some pipe fittings are made to connect a pipe made of one material to a pipe made of a different material.
When a piece of a plumbing system may be visible in living rooms, such as under a bathroom sink, chrome-plated brass is frequently employed. Metal pipes with a gleaming finish don't need to be hidden behind a cabinet or vanity.
Check This Out: What is an Electrical Connector? and Different Types