Bricks are one of the oldest building material bricks and still continues to be the most conventional and leading building material because of being economical, long-lasting, and easy to manage and work with. Clay bricks are the most commonly used Construction Material in Masonry Construction for building up Walls, Pavements, Partitions, and other load-bearing structures.
How Brick is Made?
Bricks are rectangular in shape and are manufactured either by using burnt clay or blend of sand and lime or it can also be made by a mixture of Sand and Portland Cement Concrete. The conventional size of a brick can be conveniently handled with one hand. The length, breadth and height of brick are interrelated as below:
Length of brick = 2 × breadth of brick + thickness of mortar
Height of brick = breadth of brick
According to the above calculations, a standard or modular brick size should be 19 × 9 × 9 cm. The size of brick along with mortar becomes 20 × 10 × 10 cm when arranged in masonry.
What is Frog in Brick?
While manufacturing a brick, an indent or depression is provided for a 9 cm high brick. That indent or cut is of 1-2 cm deep is made on a brick to hold the mortar and thus in masonry construction, brick is laid with Frog on top. Generally, the size of the frog should be 10 × 4 × 1 cm.
Types of Bricks & Classifications:
Bricks Classification can be done on various Considerations. They are as follows:
Based on Physical or Mechanical Properties
Based on Use
Based on Finish
Based on the Manufacturing Process
Based on Burning
1. Based on Physical or Mechanical Properties: Clay Bricks are classified into four different types based upon the Quality or Physical/Mechanical Properties. They are:
a) First Class Bricks: These are fully burnt and are of deep red or copper colour. When immersed in water for a day, the water absorbed should lie between 12% and 15% than that of dried brick weight. The surface should be even and rectangular. It should be sharp with straight edges & square corners. When two bricks are struck against each other, there should be a ringing or metallic sound. There should not be any lime lumps on a fractured surface of the brick and they should be free from cracks and stones with a uniform texture.
Uses: They are used for pointing, exposed face work in masonry structures, flooring and reinforced brickwork.
b) Second Class Bricks: Minute cracks and distortion are allowed. The water absorption is about 16–20% of the dry brick weights and all the other specifications are quite similar to the first-class bricks.
Uses: These are better recommended for all important or unimportant hidden masonry works and centring of reinforced brick and reinforced cement concrete (RCC) structures.
c) Third Class Bricks: These bricks are under burnt (not burnt fully) and are soft, light-coloured. When struck against each other produces a dull sound with water absorption of 25% of the dried brick weight.
Uses: It is recommended to use for constructing temporary structures.
d) Fourth Class Bricks: They are overburnt, distorted badly in shape and brittle in nature.
Uses: The ballast of these bricks is used for foundation, floors in lime concrete and road metal
2. Based on Use: Bricks are classified into three different types based upon Brick Use
Engineering Brick is strong, nonporous, smooth, table moulded, rocklike and conform to defined limits of absorption and strength. Due to its properties, it should be used for heavy load-bearing structures.
Facing Brick is made primarily with a view, should have great colour and texture. This brick is resistant under any extreme conditions and are used in building front facing walls for a fascinating impression.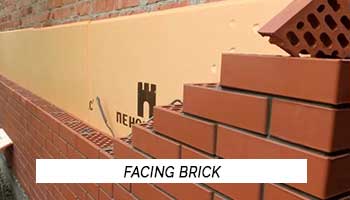 Common Brick is adaptable for any brick work and made cheaply. They may vary greatly in strength and durability and are used for filling, backing and in walls where appearance has no priority.
3. Based on Finish: Bricks are classified into two different types based upon Brick Finishing
Rustic Brick has a mechanically textured finish and vary in pattern.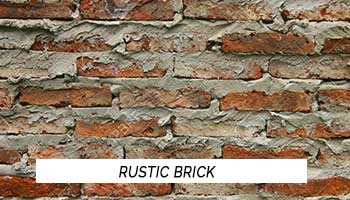 Sand faced Brick has smooth surface manufactured by dusting sand on the inner surfaces of the mould.
4. Based on the Manufacturing Process: Bricks are classified into two different types based upon Manufacturing Process
Hand-made: These bricks are moulded using freehand.
Machine-made: Depending upon mechanical arrangement,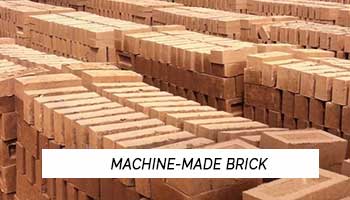 When bricks cut from clay projected in a column and cut off into brick sizes by wires known as Wire-cut bricks
When bricks are produced from hard plastic or semi-dry clay and pressed into moulds are called Pressed bricks
When bricks are moulded by machines imitating hand mixing is known as Moulded bricks.
5. Based on Burning: Bricks are classified into three different types based upon burning
Pale Bricks are under burnt bricks obtained from the outer portion of the kiln.
Body Bricks are well-burnt bricks occupying the central portion of the kiln.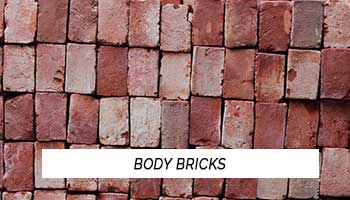 Arch Bricks are overburnt also known as clinker bricks obtained from the inner portion of the kiln.
Characteristics of a Good Brick:
Size & Shape: The bricks should have a plane, sharp straight edges, and are uniformly sized rectangular surfaces with parallel sides.
Colour: The brick should have a uniform deep red color as it indicates uniformity in chemical composition and completely burnt brick.
Text & Compactness: The surfaces should not be too smooth to cause slipping of mortar. The brick should have a pre-compact and uniform texture. A fractured surface should not show fissures, holes grits, or lumps of lime.
Hardness & Soundness: The brick should be so hard that when scratched by a fingernail no impression is made. When two bricks are struck together, a metallic sound should be produced.
Water Absorption: It should not exceed 20 percent of its dry weight when kept immersed in water for 24 hours.
Brick Earth: It should be free from stones, limestone nodules, organic matter, saltpeter, etc.
Crushing Strength: It should not be less than 10 N/sq.mm.

Check Out: 5 Innovative Construction Materials You Must Know 2021