Are you looking to renovate your home? You may be worried about the financial effects of renovations. This means you'll need to think about a lot of things, not least among them how to find a contractor. Take a look at easy and best home renovation ideas.
Depending on your home situation and circumstances, you may of course get as actively involved in home improvements as you want. House renovation ideas will make your home stylish while also fitting your needs and requirements.

What is Home Renovation?
Home Renovation is a process of upgrading a broken, damaged, or outdated housing structure to make it more visually pleasing or functional.
Here are some home renovation ideas for increasing the value of your home's interior and exterior.

Improve the area around the front door:
House exterior design is also more essential than ever and making sure that your home looks great from the outside will improve your property value, as well as your daily enjoyment when you return home.
The primary point of change in your house is a front entrance. It's also an important part of anyone's first impression.

Following home renovation ideas can make your front door area more beautiful:
-Humorous Doormat
-Individual Address Numbers
-Place a decorative pillow on a small outdoor chair
-Decorative window film
-Decorative Address Plaque
-Stylish door knocker
-Hanging Flower Basket
-Flank with potted plants for a grand entryway
Your front door decor can be as dramatic as you want it to be, depending on where you live, the size of your porch, and your budget.

Tidy up the Lawn:

Renovating your lawn will improve your yard's appearance and help increase the value of your home. A lush lawn reduces soil erosion, filters pollutants from groundwater, moderates summer ground temperatures, and adds much-needed oxygen to the air.

You don't have to wait a certain amount of time to start enjoying your freshly restored lawn. After you've overseeded it, you can immediately begin using it by mowing it as normal.

Make a focal point with lighting:

One of the most essential aspects of designing and decorating a home is lighting. The mood and sound of a room are determined by the lighting. Lighting a small room makes it appear larger. Create lighting continuity wherever possible.

Choose a focal point for furniture:

Arranging furniture can be a daunting task. When you're faced with an empty space, it can be difficult to fill it in a way that is both functional and appealing to the eye. While arranging furniture and accessories, it's best to plan.

To draw out the desired floor plan, use an online floor planner or old-fashioned graph paper. It's the only way to know for sure if everything would work the way you want it to.

Showcase Interesting or meaningful pictures/Artworks: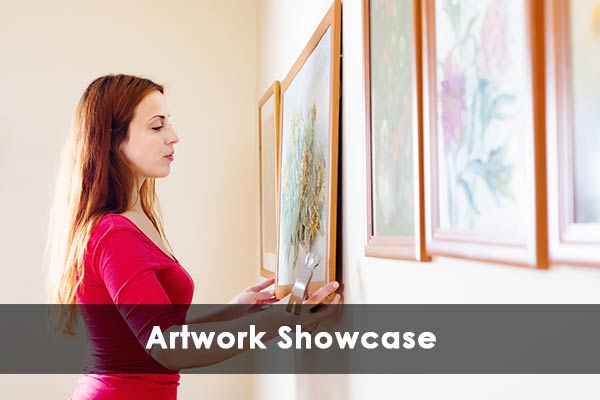 Artwork and Photographs are the most popular ways to gravitate the visitors toward the living room with a real feel.

Bright & Personalized Kitchen:

The kitchen is the only room in your house that must be working at all times. A kitchen, however, should be stylish and presentable as it is the heart of the house.
In a kitchen, the layout is everything. Beautiful color scheme, smart floating shelf storage, new lighting, and spacious countertops are most important.

The architecture of a kitchen is essential. Beautiful color scheme, stylish floating shelf storage, new lighting, and spacious countertops are most important to make your kitchen more elegant. You can also try to separate the kitchen from the living space to make it feel more accessible and spacious.
Add a major value to your kitchen by following ideas:

-Give the kitchen cabinets a facelift
-Replace the kitchen countertops
-Replace hardware
-Upgrade your appliances
-Create the illusion of space
-Replace or paint an old dining table
-Freshen up your tablescape

These small home renovation ideas make even an outdated feel more charming.

Remodeled Bathroom:

A well-chosen combination of fixtures, appliances, colors, and decor will help you save physical space while giving the impression of a larger bathroom. When renovating a small bathroom, take note that large floor tiles and lighter paint color will give the impression of more space, while dark colors and small tiles can make your bathroom appear cluttered.

Make your tiny bathroom windows as big as you can afford. This will let natural light in while still giving you access to some pleasant private views. To maximize the light and reflect the outside view, hang a big mirror on the opposite wall of the window. Mirrors and good lighting are two essential elements in maximizing the appearance of your bathroom. Combining stainless steel light fixtures with glass light fixtures will help to build a sense of space.

Conclusion
It is not necessary to spend a lot of money or time to improve your house. Take a look at these home renovation ideas for your next home improvement project. If you plan to go a step further with your renovations, we are here to make your work easier with our home renovation services.

Check Out: 15 Mind-Blowing Small Kitchen Designs Ideas