The door plays an important role in the building which provides safety and security. There are different types of doors used for building construction.
1.Paneled Doors
Panel doors are most probably used in these modern-day houses. The frame of these panel doors are made out of wood, then shutter panels made out of timber or plywood or A.C. sheets or glass are inserted. You can choose from 2 to 12-panel doors to give a new look to your home.



2. Glazed Doors
These types of doors are generally used in interior wall openings. If the panel is made out of glass in a paneled or framed door it is called glazed doors. The light passed through this and also the interior of the room is clearly visible. These may be two types, partly glazed and fully glazed.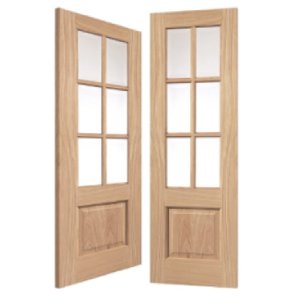 3. Sliding Doors
Sliding doors are most commonly used in the areas that need large openings. These types of doors move with the help of runners and guide rails. The door shutters may be one or more.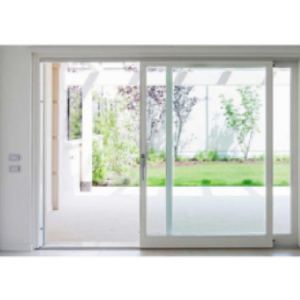 4. Pocket Doors
Pocket doors are the best solution for the homeowners when you have limited space. These doors move in and out of the wall without using the floor space. These types of doors can be used as interior partitions like study rooms, children's rooms, bathrooms, etc.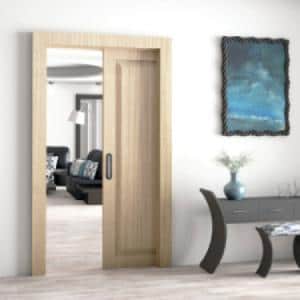 5. Pivot Doors
Pivot doors are space-saving doors that occupy less floor space and give a unique look to your home. It is a part of wall design. The hinges are set up at the top and bottom to swing widely.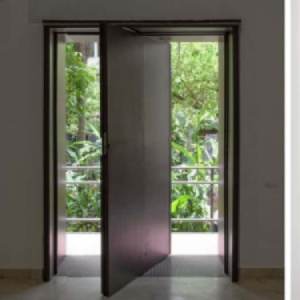 6. Swing Doors
The shutters of swing doors are attached to the frame by a double-action spring which helps to open both inwards and outwards. Since they can be opened on both sides, it is recommended to provide glass panels or peepholes to see people using the door from the other side.


7. Battened and Ledged Doors
These types of doors have been used for ages and are the simplest and also cheapest. The battens of these doors are 100-150 mm with 20-30mm thick boards and ledges are 100-200 mm with 25-30 mm thickness. Battened and Ledged doors are mostly used for temporary buildings and outhouses.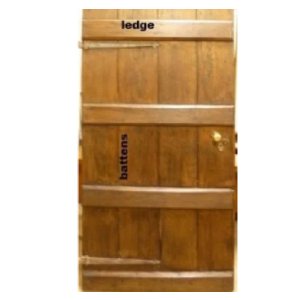 8. Flush Doors
Flush doors are available at an affordable price with a simple design and with various styles. The frames of these doors can be made out of wood, steel, and so on, which can hold their weight. These doors can be used for both residential and office buildings.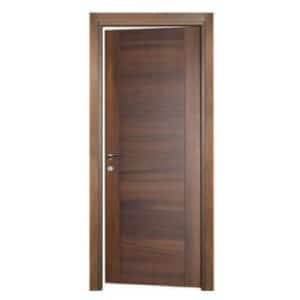 9. Revolving Doors
This door has four radiating shutters that are attached to a centrally placed pivot. These doors are preferred for public buildings like banks, theaters, stores, etc because of constant visitors.


10. Collapsible Doors
These doors have vertical and rolled steel channels provided at both top and bottom. The shutters of collapsible doors can be easily opened or closed by slight pull or push. These are widely used for workshops, banks, and schools.


11. Rolling Shutter Doors
These doors are mostly used for shops, garages, and offices that give proper safety to your property and are very strong. The frame of the rolling shutter door consists of a frame, drum, and shutter which are made of steel. The shutter can be easily moved on guides which are provided on the sides.


12. Louvered Doors
These doors are generally used for private places like toilets for both residential and commercial buildings. The louvers of these doors are made of timber, glass, or wood which may be fully louvered or partly louvered.


13. Wire-gauged Doors
Wire-gauged doors are commonly used for the places where the eatables are stored like kitchens, hotels, restaurants, and cupboards to avoid insects, mosquitoes, and flies.


14. Battened, Ledged, and Braced Doors
These kinds of doors are used for wide openings. To the battens and ledges, braces are attached diagonally, which gives more strength to the doors.