Steel Grey Granite
Product by: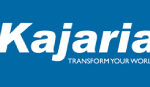 Product Highlights
Order Steel Grey Granite Online at Lowest Price in Hyderabad
Description
Buy Grey Granite For Flooring Online in Hyderabad. Get Steel Grey Granite Price List.
We deliver highly durable granites and marble stones at the best price with cash on delivery options across Hyderabad. Steel Grey granite is a low-variation, long-lasting granite with grey shades and tiny flecks of lighter grey. It comes in polished slabs and is ideal for interior and exterior projects such as landscaping, flooring, granite countertops, and walls in both commercial and residential settings. Buy this gorgeous granite online.